Away for holiday or work?
Find experienced Pet Sitter in your town, for dog and cat boardind or dog walking
Pet Sitting with ♥ and experience
Dog boarding and cat boarding
while on holiday, at a loving pet sitter
Dog walking
for busy owners or when you're away
Home visits
Feeding and attention for cats and dogs
Pet Day Care
during day, for dogs who feel lonely
✓ no cages, compartments and limited places
✓ personalized for your pet needs
✓ prices for all budgets
✓ care only for your dog or cat
✓ from pet parents and vets
✓ more confort
Search Pet sitter or create a request
Cauta pet sitter in orasul tau si cere rezervare la cei care iti plac SAU creaza cerere de pet sitting cu nevoile tale si noi invitam pet sitteri din apropiere, sa trimita ofertele lor de pret.
Receive confirmations or price offers
Pet sitterul iti confirma disponibilitatea in cel mult 48h. Daca ai primit mai multe oferte la cererea ta de pet sitting, alegi pet sitterul si oferta care iti place.
Pay the pet sitter online, securely
Odata ce ai o rezervare confirmata platesti pet sitterul online si securizat pe site. Daca intervine ceva si nu mai ai nevoie de pet sitter, iti returnam banutii inapoi.
Happy pets. Relaxed owners
Sunt foarte multumita de serviciile "Care to Pets". Am apelat la ei intr-un moment de panica, cand nu aveam timp sau idei ce sa fac cu animalutul. Sitter-ul a fost minunat si animalutul fericit!


Search sitter →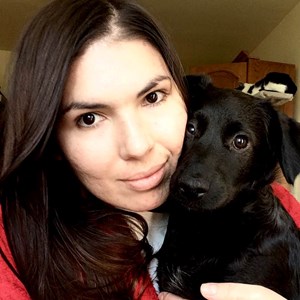 Violeta are o legătură foarte specială cu animalele. Pisica mea a placut-o instantaneu si i-a oferit, de-a lungul perioadei de pet sitting, increderea pe care ea a dat-o doar familiei noastre pana acum. O recoamdam cu caldura pe Vio, ca petsitter de incredere si o persoana minunata si foarte iubitoare.
For Pet Sitters
Love animals? From know, you can earn extra income by taking care of pets and while doing something you enjoy.
Become a Pet Sitter