Cazare animale
---
---
Vecliuc
Pet Sitter or Pet nanny, I offer Boarding dogs, Boarding cats, Visit cats,
Pretul este de 30 lei/zi pt căței de talie mica/pisici (nu si pt puii de catei talie mare/medie,pt acestia este 35 ) 35 lei/zi pt catei de talie medie si mare IMPORTANT!!!!!! Zona unde locuiesc eu este predominata de tigani , daca stiti ca va deranjeaza acest lucru , va rog nu ma mai contactati . Ne pierdem timpul de ambrle parti, la imagini gasiti poze cu casa si curtea unde locuiesc, va multumesc !!!
---
Timisoara, 307200, România

2 pisicute ,2 catei
Yes

---
Pets I can visit:

Cats Dogs
Birds
Rodents
Turtles
Fish
Pets I can board:

Cats Dogs
Birds
Rodents
Turtles
Fish
---
Luni-duminica , 9-24
---
Barbu
O fata minunata, cu sflet bun, si dragoste vizibila pentru animale. Recomand cu toata increderea.
09/12/2018
· Pet Sitting
---
Andreea
Recomand cu incredere. Este o fata foarte faina impreuna cu familia ei, care sunt toti iubitori de animale. Este atenta si grijulie. Catelul nostru este foarte fericit dupa vizitele la ea.
07/07/2019
· Pet Sitting
---
Irina
Prima data când am folosit aplicația și ma bucur ca am întâlnit-o pe Georgiana! Ne-a ținut la curent zilnic cu ce face pisica noastră și comunicarea a fost foarte buna. Grija Geogianei pentru animale Ne-a bucurat tare mult! Vom reveni cu siguranța! Mulțumim
19/08/2019
· Pet Sitting
---
suttyak
Super de treaba intreaga familie. Georgiana a satisfacut perfect nevoile celor 3 blanosi lasati in grija ei pt 7 zile. Unul chiar pe medicatie, iar unul ce necesita toaletaj zilnic fiind de expozitie. Am primit zilnic poze sau filmari si informatii despre starea lor. Sunt super multumita de serviciile ei si ma bucur de existenta acestui site.
20/08/2019
· Pet Sitting
---
maria
Recomand cu tot dragul!! Blanosii mei au fost ingrijiti si iubiti de fiecare data in conditii minunate si curate!!
24/08/2019
· Pet Sitting
---
Iulia
Numai de bine despre Georgiana si despre experienta de a ne lasa catelul timp de 5 zile in grija ei. Ne-a tinut la curent in permanenta cu starea lui, prin mesaje si poze. Ii sunt foarte recunoscatoare ca l-a gazduit si vom reveni cu siguranta atunci cand va fi nevoie. Recomand!
03/09/2019
· Pet Sitting
---
Bianca
Recomand cu mult drag😊 Georgiana este o fata minunata, atat ea cat si familia ei sunt oameni foarte faini, cu suflet mare si dragoste fata de animale. Am avut la Georgi in foster pt aprox 2 luni 4 pisicuti luati de pe strada, destul de salbaticuti, speriati. Atat Georgi, cat si Tudor, tatal ei, au dat dovada de multa rabdare, au avut mare grija de ei, i-au invatat la litiera, i-au imblanzit, m-au tinut la curent cu evolutia lor, poze, info. Toata stima si inca o data recomand cu toata increderea!!!
19/11/2019
· Pet Sitting
---
Heinz
Recomand cu mult drag si cu toata încrederea!!! Un coltisor de rai in care animalul dumneavoastra de companie se va simti nemaipomenit de bine fiind înconjurat de oameni minunați!!! Pt. noi a fost un vis devenit realitate!!!!
02/02/2020
· Pet Sitting
---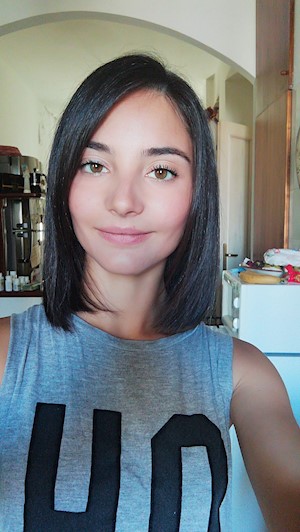 Elisa
Very loving and caring, she took very good care of my rabbits and manage to bound with them. I absolutely recommend!
09/02/2020
· Pet Sitting
---
Cristina
Recomand! Catelusa mea de 3 luni jumatate a fost foarte bine ingrijita si am primit zilnic poze si videouri cu ea. Sigur voi mai apela la Georgiana pe viitor.
30/05/2020
· Pet Sitting
---
Review
---
Timisoara, 307200, România
,
cat visits
,
dog visits
,
cat boarding
,
dog boarding