Michelle


---
---
Michelle
· 10 years experience
Pet Sitter or Pet nanny, I offer Boarding dogs, Boarding cats, Dog walking, Visit cats, in București
Buna! Michelle ma numesc :) Daca aveti nevoie de un camin calduros si safe pe perioada vacantei , sau la nevoie , eu va voi intampina blanosul cu bratele deschise! Am o experienta cu animalutele ce incepe de cand eram mica, am avut parte de caini, pisicute, pasari, hamsteri, pesti. Cea mai mare parte a fost plina de caini si pisici, am facut voluntariat la asociatii de animale abandonate, am cazat la mine animalele prietenilor, cat am avut si eu 2 caini de-a lungul anilor, iar la parinti inca 4 :) deocamdata detin un motanel, Milo, care are impliniti 1.5 ani! Este foarte energic si destul de dezinteresat de cei din jur, dar se intelege de minune cu alte pisicute cat si cu caini. Eu promit grija animalutului dumneavoastra ca acasa, program conform celui ce-l vom stabili, cat si multe poze sau filmulete pe parcursul sederii! Plus: am o curte micuta interioara, si promit muuulte imbratisari, joculete, plimbari, special snacks facute in casa pentru catelusi, ce sa mai, o galeata de iubire! :) ------ Hi! My name is Michelle :) I am also an excellent english speaker, having been brought up with english in paralell to romanian due to travelling :) If youre looking for a safe and cozy place to leave your pet in during vacations , or when in need, i'll be here with arms opened wide to salute your friendly four! I have an overall experience with animals that started when i was a child, having owned dogs,cats,hamsters and fish. But in the most part i had dogs and kittens. I've volunteered at pet shelters, and taken care of friends pets, and have owned 2 dogs during my lifetime, and another 4 at my parents :) For the time being, i have a male cat , named Milo that is just about 1,5!. He is an energetic furball, pretty uninterested in much, but who gets along well with other animals such as dogs or cats! I promise taking the care that you give home, for the four legged friend, a schedule as will be discussed, as well as loads of photos and videos during the stay! Plus: i have a small enclosed yard, i promise looots of hugs, games, walks, special homemade dog snacks, well to put it in a nutshell, a bucketload of love!
---
Bulevardul Ferdinand I 116, București, Romania

Doua pisicute
Yes

---
Pets I can visit:

Cats Dogs
Pets I can board:

Cats Dogs
Birds
Rodents
Fish
---
Non - stop
---
Cristina
Michelle a avut grija de Dee Dee timp de 5 zile. Pe toata perioada am primit informatii privind starea cainelui. Din toate fotografiile si videoclipurile pe care le-am primit se vedea cu ochiul liber ca Dee Dee era foarte bucuroasa si se simtea iubita si ingrijita. Multumim frumos! Cu siguranta vom mai apela la tine in caz de nevoie!
14/01/2019
· Pet Sitting
---
Andra
O fata foarte cum se cade care a avut grija cum se cuvine de micutul nostru. Nota 10!
11/02/2019
· Pet Sitting
---
N/A
Total neserioasă. Promite să aibe grija și se razgandeste înainte!
27/02/2019
· Pet Sitting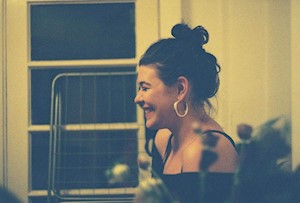 Cu parere de rau, am anuntat cu o zi inainte, din cauza unei urgente in familie...am explicat situatia grava, si nu am avut de decis! De aceea a trebuit sa anulez, mai bine decat sa las catelusul singur 24 de h. Astfel nu procedez, daca nu pot oferi toata disponibilitatea necesara!
26/11/2019
· Pet Sitting
---
Cristina
A avut grija de nebunul nostru 4 zile. Ne.a ținut la curent cu activitatea lui și a fost foarte prietenoasa. Când ne.am luat cățelul, se vedea că o îndrăgise mult în astea 4 zile! Mulțumim mult!!! Sigur vom mai apela la ea când e nevoie!
22/08/2019
· Pet Sitting
---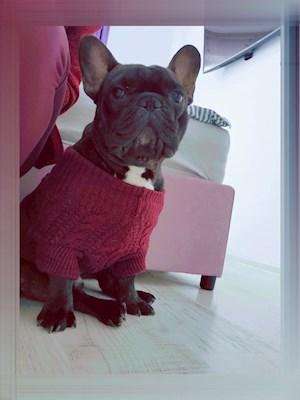 Ionela
Super, recomand cu drag.
09/07/2020
· Pet Sitting
---
Review
---
București
,
cat visits
,
dog visits
,
dog walking
,
cat boarding
,
dog boarding