Cazare animale de companie, plimbare/exercitii/vizite la domiciliu; Pet Sitter/Pet Nanny/Dog Walker/Training

---
---
Celia
· 8 years experience
Pet Sitter or Pet nanny, I offer Boarding dogs, Boarding cats, Dog walking, Visit cats, in Cluj-Napoca
[English below] Salut! Numele meu este Celia, am împlinit recent 8 ani de pet parenting şi de voluntariat in domeniul animalelor de companie. Pe parcursul acestor ani m-am întâlnit cu numeroase probleme ale căţeilor mei sau ale celor cazaţi în foster până la adopţie, atât de ordin medical, cât şi de ordin comportamental. În acest fel, am dobândit suficientă îndemânare încât să pot administra medicamente animăluţelor, atât pe care orală, cât şi injectabil. De asemenea, reuşesc să recunosc o simpomatologie care să necesite intervenţia medicului veterinar. Din punct de vedere comportamental, am dezvoltat abilităţi care îmi permit să mă descurc cu orice tip de temperament (fricos, reactiv, foarte energic etc) şi în orice situaţie. Pot face uşor diferenţa între joacă civilizată şi joacă ce poate degenera în conflict, mă pricep să judec care căţei sunt compatibili între ei şi care nu. Condiţiile oferite În momentul de faţă locuiesc la curte, am spaţiu de joacă de aproximativ 500mp, spaţiu de plimbare (livadă) de aproximativ 2000 mp, iar la 5 minute distanţă de mers pe jos există un cabinet veterinar. Pot oferi cazare la domiciliul meu, în casă cu program de joacă şi plimbare în curte şi livada, posibilitate de exercitii de dresaj prin joacă (aport, săritură peste mic obstacol etc), joacă împreună cu alţi căţei compatibili. Dacă preferaţi cazare doar afară, există şi posibilitatea aceasta, având un spaţiu amenajat (ţarc spaţios cu cuşcă izolată termic). De asemenea, există posibilitatea vizitei la domiciliul animăluţului pentru plimbare, mâncare şi interacţiune umană (adica, alintat :) ) când sunteţi plecat. Poze şi video zilnic, dacă ne sincronizăm la ore, chiar transmisie live! :) Pentru cazarea la domiciliul meu, dpdv veterinar căţeii ar trebui să aibă vârsta de minim 1 an, cu vaccinurile la zi (polivalent şi antirabic), deparazitaţi intern şi extern. Pisicuţele, la fel, vaccinate polivalent şi antirabic, la fel cu deparazitarea internă şi externă la zi. Hello! My name is Celia, I have been a pet parent and NGO volunteer for 8 years. During this time, I have encountered many dog/cat specific problems, medical and/or behavioral. In this way, I have acquired sufficient skills so that I can administer pills or injections to the pet. Also, I am able to recognize a symptomatology that requires veterinarian's intervention. From the behavioral point of view, I have developed skills that allow me to deal with any type of temperament (fearful, reactive, high energy, etc.) and in any situation. I can easily make the difference between civilized play and play that can degenerate into conflict, I can judge which dogs are compatible with each other and which are not. My Offer :) At the moment I live in a house, with a large yard, and a larger orchard. The yard playground is 500sqm, and the walking area (orchard) is 2000sqm; at 5 minutes walking distance there is a veterinary office. I can offer accommodation at my home, in the house with a play and walk program in the yard/orchard, the possibility of training exercises through play (play with a ball, tug of war, jump over a small obstacle, etc.), play with other compatible dogs. If you prefer accommodation only outside, there is also this possibility, there is a fenced space (with thermally isolate dog house). There is also the possibility to visit the pet's home for walk, meal and human interaction (ie, relaxation :)) when you are away. Pictures and videos daily, if we sync at the same time, even live broadcast! :) For accommodation at my home, dogs should be at least 1 year old, with up to date vaccination (polyvalent and rabies) and dewormed, deflead. Cats, too, should be vaccinated, dewormed and deflead.
---
Cluj-Napoca, Romania

Dogs and cats
Yes

---
Pets I can visit:

Cats Dogs
Turtles
Fish
Pets I can board:

Cats Dogs
Turtles
Fish
---
Monday-Sunday 00:00-24:00
---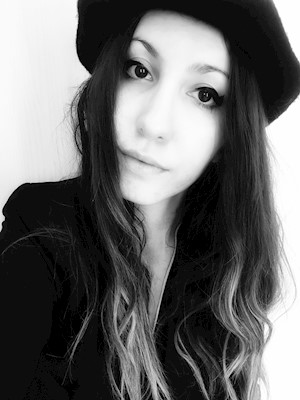 Sânziana
Celia este o persoană minunată cu care m-am înțeles de minune din primele minute ale conversației telefonice pentru a discuta despre pet visits. Are cunoștințe vaste despre îngrijirea animăluțelor și nevoile individuale pe care le are fiecare în parte, exact așa cum e menționat pe profilul dânsei și pot spune asta cu toată sinceritatea, fiind petsitter la rândul meu. Mă bucur mult că a avut grijă de motanul meu și de o pisică pe care am ținut-o in Foster și cu siguranță o să rămânem în contact când voi avea nevoie de cazare și pentru cățelușa mea. O recomand cu cea mai mare încredere pentru oricare din serviciile oferite și îi mulțumesc pentru grija acordată patrupedelor mele. ❤️
01/01/2020
· Pet Sitting
---
Lelia
Recomand cu căldură serviciile Celiei. Pisicile s-au simțit tare bine la ea. Are grijă de ele, petrece timp cu ele iar eu sunt perfect împăcată cu ideea de pet sitting la Celia. Până acum am apelat de două ori la serviciile Celiei, iar pe viitor voi apela cu siguranță doar la ea. Îi mulțumesc încă o dată pentru grija pe care le-o poartă animăluțelor și pentru sentimentul de încredere pe care mi-l dă.
02/01/2020
· Pet Sitting
---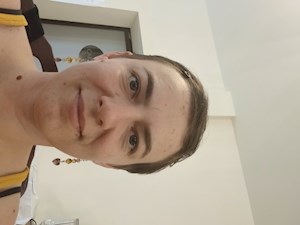 Carmen
Celia ne a ajutat foarte mult pe perioada sarbatorilor, cand pisicuta Biluta a avut nevoie de suplimente de apa + medicamente de doua ori pe zi... si s au distrat de minune impreuna :) O recomand cu caldura. Celia helped us a lot during the holidays, when my cat Biluta needed medicine & water suppements ... And they had a great time together. 5/5 would recommend :)
08/01/2020
· Pet Sitting
---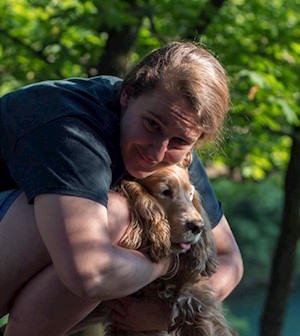 Margot
Really great experience. Everything was perfect. I highly recommend.
25/02/2020
· Pet Sitting
---
Review
---
Cluj-Napoca
,
cat visits
,
dog visits
,
dog walking
,
cat boarding
,
dog boarding