Petsitter cazare plimbare hranire animale

---
---
Ioana
· 10 years experience
Pet Sitter or Pet nanny, I offer Boarding dogs, Boarding cats, Dog walking, Visit cats, in Cluj-Napoca
Hey! Mă numesc Ioana, sunt freelancer lucrez de acasă în domeniul sculpturii. Locuiesc în Floresti, lângă Cluj. Sunt și pet parent de 6 ani pentru un motan tare cuminte. De-a lungul timpului, datorită experienței în petsitting, am dobândit cunoștințe și abilități de a mă descurca excelent cu mai multe tipuri și caractere de câini sau pisici. Recent am devenit și vegetariană din motive etice și consider că pot oferi animalelor respectul și iubirea pe care le merită. Mențin o legătură strânsă cu stăpânul, trimițând poze sau video-uri pe toată perioada cât este cazat la mine, astfel că acesta poate sta liniștit. Pot să mă deplasez la domiciliul dvs. pentru hrănirea și plimbarea animalelor (câini, pisici, rozătoare, păsări, etc), dar pot oferi și cazare pentru cele care sunt obișnuite în apartament. Iubesc animalele, și abia aștept să interacționez cu ele!
---
Cluj-Napoca, Romania

Two cats
No

---
Pets I can visit:

Cats Dogs
Birds
Rodents
Turtles
Fish
Pets I can board:

Cats Dogs
Birds
Rodents
Turtles
Fish
---
Lu-Dum 14:00-24:00
---
Dimi
Recomand! Este o persoana foarte iubitoare, serioasa si dedicata cu toate animalutele, in grija carei iti poti lasa prietenul necuvantator! Ralfi a mea nu mai vroia sa plece cand am fost sa o iau acasa :)
18/06/2019
· Pet Sitting
---
Lazar
Very good experience, highly recommended! It was the first time for me when I used such kind of services for my cat and I have to admit that I was very lucky to find Ioana. She is very kind, gentle and attentive; she always kept me informed about cat's behaviour and it's condition. I will definitely ask for her services again!
19/06/2019
· Pet Sitting
---
Grigoras
Super multumita, a avut foarte mare grija de catelusa timp de o saptamana si de acum incolo o voi lasa doar cu ea cat sunt plecata. O recomand din tot sufletul.
20/06/2019
· Pet Sitting
---
jesse
Absolutely amazing. 10/10.. I left my little 2 month old angel/devil Mica with her for 5 days and it was amazing! She took great care of Mica and even took her to the vet as she was going with her cat and discovered an issue Mica had. She sent me many videos and pics throughout my time gone. Amazing experience and she is now my go to each time I leave town. Also, her cat is great with other cats. It is like the yoda of cats ;)
14/07/2019
· Pet Sitting
---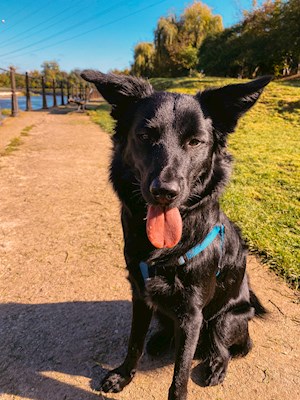 Laura
Recomand cu caldura! A avut mare grija pe catelul meu de 3 luni! :) am primit poze, videori si update-uri non stop cu el si a avut parte si de socializare cu un motan si o catelusa! Am comunicat usor si voi apela din nou la Alexa cand voi avea nevoie! :)
17/07/2019
· Pet Sitting
---
Tania
Foarte multumiti! Pisoiasul nostru s-a simtit minunat la Ioana si in compania lui Tănel, pisoiul ei bland si bun, incat nu a mai vrut sa vina cand am mers dupa el. A fost o vacanta reusita si pentru el! Multe multumiri Ioanei, pe care o recomandam cu mult drag!
12/08/2019
· Pet Sitting
---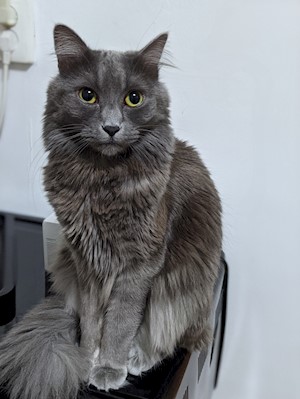 Delia
Recomand! Am lasat pisica peste weekend si s-a simtit foarte bine, chiar daca nu este foarte sociabila cu alte pisici. Ioana a avut grija de ea si ne-a trimis poze si video-uri tot timpul. Cu siguranta o sa mai apelam la serivciile Ioanei cand o sa mai avem nevoie!
13/02/2020
· Pet Sitting
---
MIrcea
excelent. Pisicul meu a fost tratat ca un print. Recomand cu incredere
20/09/2020
· Pet Sitting
---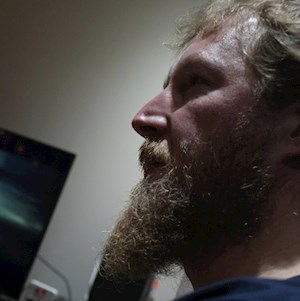 Vlad
mi-am lasat catelul la ea o dupa-masa si apoi nu mai voia sa plece! i-a pus si desene animate for entertainment!!! ce scump era uitandu-se, definitely will try that! they had a really good time, s-a vazut din poze! definitely my favourite petsitter si voi apela din nou la Ioana cand va fi nevoie! big heart, dedication, and genuine love for my companion!
31/01/2021
· Pet Sitting
---
Review
---
Cluj-Napoca
,
cat visits
,
dog visits
,
dog walking
,
cat boarding
,
dog boarding