Pet visits pisici si catei


---
Sânziana
· 19 years experience
Pet Sitter or Pet nanny, I offer Dog walking, Visit cats, in București
Ofer vizite si plimbări pentru pisici și câini cu diferite temperamente și vârste, speriosi, anxioși (catelusa mea, Luna, e și ea anxioasa), cu diferite probleme de sănătate, putând administra și medicamente (am experienta cu cățelușa adoptata care a avut leucemie și cu pisici cu FIV). Locuiesc în sectorul 3, pe Aleea Sibiană, lângă Parcul IOR/Titan Sunt disponibilă si pentru vizite la domiciliu pentru pisici și căței în zone accesibile cu transportul în comun, din zona Titan. Toate veniturile obținute în acest mod vor fi donate către KittyLand, ong ul pe care le susțin și care are in grijă peste 80 de pisici, majoritatea senioare si cu probleme de sănătate (ii găsiți pe Facebook)
---
Aleea Sibiana, București, Romania
---
Pets I can visit:

Cats Dogs
Rodents
Pets I can board:


---
Flexible, weekend full time
---
Razvan
Am colaborat foarte bine si m-a ajutat foarte mult, mai ales ca perioada in care am avut nevoie a cuprins revelionul. Catelusa a fost foarte fericita cu ea. Recomand cu incredere.
11/01/2023
· Pet Sitting
---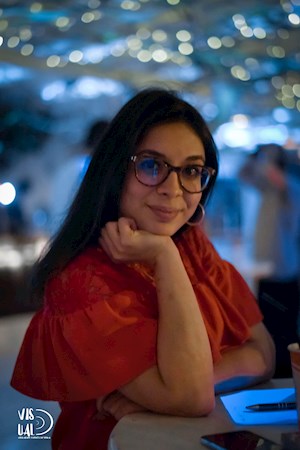 Corina
Fiind prima plecare mai lunga de acasa, a fost nevoie sa apelez la serviciile acestei platforme pentru cele doua pisicute ale mele si nu regret nici o clipa ca am facut asta. Atat pisicutele mele cat si eu am fost extrem de incantati de ea. A fost un adevarat ajutor, atat fizic, venind la Zoe si la Paco si petrecand timp cu ei, jucandu-se cu fiecare in parte, dar si moral, linistindu-mi micile momente de anxietate in ceea ce ii priveste pe blanosi, petrecand pentru prima data atat de mult timp separati. Sanziana este o persoana calda, calma si super atenta la toate detaliile si cerintele mele in ceea ce priveste organizarea intregii perioade in care am fost plecata. O recomand din tot sufletul pe Sanziana! Animalutele voastre vor fi pe maini extrem de bune!
24/09/2022
· Pet Sitting
---
Austin
Sanziana was amazing! She really took the time and attention to take care of my three cats. They were really happy to see her when she came and she made sure to send me many videos of them while I was away. She also took really good care of my house and cleaned more than expected. I highly recommend her and will be using her again every time I leave home!
22/08/2022
· Pet Sitting
---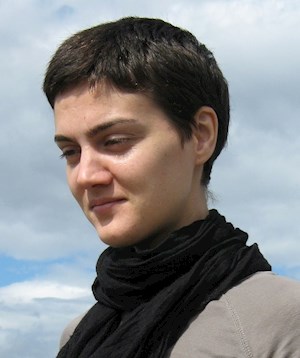 Ioana
I am very happy with Sanziana. She spent a lot of time with Zuzi on her visits. She plaid with her a lot and sent me videos. I managed to relax on my trip and not feel so guilty about leaving Zuzi all alone at home. Best part is that when I came back, Zuzi was happy and didn't feel the need to argue with me for leaving her. I really recommend Sanziana for this type of services.
07/07/2022
· Pet Sitting
---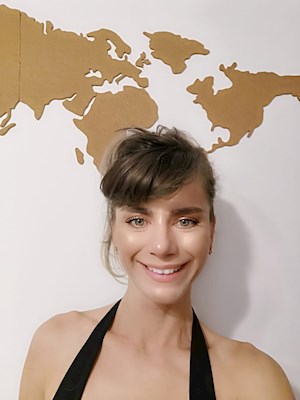 Claudia
Am lasat-o pe Luna, puiut neastamparat de golden de 6 luni cu Sinziana si totul a fost perfect .Catelusa s-a intors sa o pupe la plecare, a fost foarte incantata de prezenta celeilalte Luna-catelusa Sanzianei si totul a decurs exact cum imi doream. Are experienta cu animalele, este o persoana foarte calda deci o recomand cu drag si sunt convinsa ca Luna, catelusa mea va fii incantata sa o revada .
15/02/2021
· Pet Sitting
---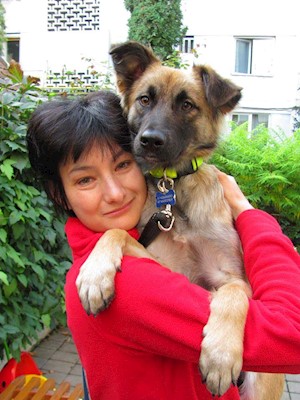 Celia
Am colaborat foarte bine cu Sanziana, ne-am inteles perfect, mi-a fost foarte usor sa am grija de motani. Am putut sa imi dau seama, la telefon, ca si ea are foarte multa experienta cu animalutele, deci sunt convinsa ca e un pet sitter de exceptie.
06/01/2020
· Pet Sitting
---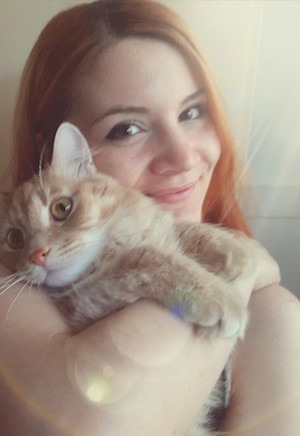 Anca
Sanziana este o tipa de incredere si foarte faina. Motanul meu s-a simtit foarte bine cu ea. As recomanda-o oricand cu caldura :)
11/08/2019
· Pet Sitting
---
Siciu
Cainele nostru a fost foarte fericit cu Sanziana iar noi am fost foarte linistiti, stiind ca patrupedul nostru este in siguranta. A fost foarte flexibila si ne-a trimis filmulete si poze cu catelul nostru. O recomandam cu incredere :)
21/10/2018
· Pet Sitting
---
Ecaterina
Ii sunt recunocatoare Sanzianei care a avut grija de motanul meu pentru o perioada destul de lunga. L-am gasit linistit si ingrijit iar in tot acest timp comunicarea cu Sanziana a fost foarte placuta.
17/09/2018
· Pet Sitting
---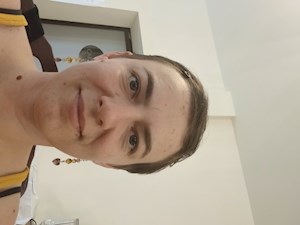 Carmen
Sanziana a fost atenta la nevoile Bilutei si s-au inteles tare bine in perioada in care am fost plecata de acasa! Am primit update-uri constante de la ea si s-a pliat pe micile modificari aparute (e.g. nevoia de hrana) cu bunavointa :) O recomand cu caldura! :)
27/08/2018
· Pet Sitting
---
Sanda
Dra Sanziana a fost deosebit de atenta cu pisica noastra. Ne=a trimis poze cu pisica pe tot parcursul sederii acesteia la dinsa. Am fost foarte multumiti si o recomandam cu toata caldura.
22/08/2018
· Pet Sitting
---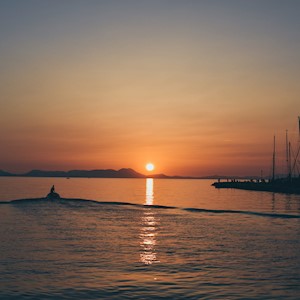 N/A
Sanziana este o fata deosebita care adora animalele si le ingrijeste ori de cate ori are ocazia, fara sa astepte ceva in schimb. Puteti apela cu incredere la ea!
09/08/2018
· Pet Sitting
---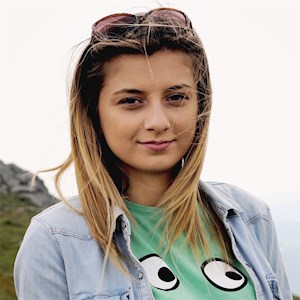 Raluca
Am lasat catelul pentru 4 zile in perioada revelionului, serviciu pentru care sunt foarte multumita. Desi a fost perioada libera, a fost draguta sa se trezeasca dimineata devreme ca sa primeasca catelul. Este o persoana prietenoasa si iubitoare de animale, ea avand la randul ei o catelusa si un motan cu care catelul meu s-au imprietenit rapid. Mi-a trimis poze in fiecare zi cu catelul iar cand am fost sa il iau catelul s-a dus la ea sa o pupe 😁. Recomand cu incredere.
04/01/2018
· Pet Sitting
---
Review
---
București
,
cat visits
,
dog visits
,
dog walking