Ofer sitting la domiciliul animalului, plimbare caini, cazare animale



---
---
Madalina
· 1 years experience
Pet Sitter or Pet nanny, I offer Boarding dogs, Dog walking, Visit cats, in București
Sunt o mare iubitoare de animale. Am acasa 2 pisici adoptate, intr-un apartament nu foate mare. Imi plac si cainii dar deocamdata spatiul nu imi permite sa mai adopt dar pot sa cazez pe perioade determinate. Sunt o persoana calda, sociabila, rabdatoare, de incredere si responsabila si m-am gandit sa-mi transform pasiunea pentru animalute intr-o activitate permanenta. servicii oferite : Curatarea litierei si bolurilor pentru mâncare, Joaca si stimulare, Hranire, Periere, vizite la veterinar, plimbari caini. Pot oferi cazare in functie de necesitati si de talia animalului. program flexibil adaptabil in functie de nevoi.
---
Șoseaua Giurgiului, București, România

1 motan si o pisica
Yes

---
Pets I can visit:

Cats Dogs
Birds
Rodents
Turtles
Fish
Pets I can board:

Dogs
Rodents
Turtles
---
program flexibil adaptabil in functie de nevoi
---
Cristina
Punctuala, flexibila din punct de vedere disponibilitate program, sociabila, câinele s-a obișnuit repede cu ea.
16/08/2020
· Pet Sitting
---
Anastasia
Madalina did everything she could to make our cat to feel safe and cared for while we've been out for a vacation. He is not typically a good eater, but with Madalina he even managed to gain some weight :) We were happy to watch videos every day with our dear cat. And find him safe and sound when we've been back home. Everything went very smoothly. Thank you for taking care for our pets (cat, fishes and flowers) in our absence.
02/09/2020
· Pet Sitting
---
Enachioiu
Madalina este o persoana deosebit de amabila, punctuala si iubeste animalele. Aky, bichonul nostru s-a simtit foarte bine in prezenta ei. Am primit filmulete in fiecare zi. Recomand cu mare incredere.
11/09/2020
· Pet Sitting
---
Mark
Madalina is wonderful and my cat really loves and adores her. She is always on time, she plays with my cat, keeping her happy and active, and is always aware of my cat's needs. She lets me know how my cat is doing and I know my cat is safe and being cared for while I am away. I strongly recommend Madalina to take care of your pet.
20/09/2020
· Pet Sitting
---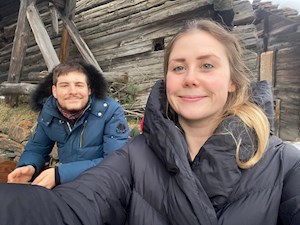 Tudor
Larry a fost foarte fericit :) Întodeauna la timp, și mare iubitoare de animale. Larry deja sarea din pat bucuros când auzea usa ca suna. Recomand călduros!
24/01/2021
· Pet Sitting
---
Antonia
Am cunoscut-o pe Madalina in preajma unei plecari inopinate din oras, in criza de timp si nestiind ce sa fac cu blanosii mei. Nici nu ii aveam de foarte mult timp, astfel ca a fost prima experienta de acest gen. Madalina a raspuns prompt anuntului meu si am reusit sa ne vedem in timp util pana la plecare. Desi initial aveam oarecare griji, nestiind pe mana cui las animalutele si casa, m-am linistit dupa ce ne-am cunoscut si am descoperit o persoana prietenoasa, de incredere si care iubeste animalele. Probabil nu i-a fost foarte usor, e vorba despre 4 pisici nazdravane si un ciobanesc de Berna, plin de energie, dar s-a descurcat foarte bine. Am primit filmulete zilnic si m-a tinut la curent cu ce sotii au mai facut, asa ca nu am mai stat cu grija lor. Cu siguranta voi mai apela cand voi avea nevoie. Recomand cu drag!
15/02/2021
· Pet Sitting
---
Diana
La inceputul lunii februarie am avut 2 saptamani de vacanta in afara tarii si aveam nevoie de o persoana sa aiba grija de cele doua porcusoare de guinea din dotare:).Asa am intalnit-o pe Madalina si ma bucur tare mult ca am cunoscut-o. Madalina mi-a inspirat un sentiment de incredere si simpatie din primul moment , si pe buna dreptate pt ca este o persoana foarte draguta,calda,optimista asa ca nu am ezitat nici o secunda sa-i incredintez cele 2 animalute la care tin foarte mult.Cand am decis sa apelez la serviciile acestei agentii aveam ceva emotii pt ca era prima data cand faceam asta plus ca porcusorii de guineea sunt niste animalute cu nevoi mai speciale decat cainii sau pisicile.Cu toate astea Madalina s-a descurcat foarte bine, si a facut tot posibilul sa urmeze indicatiile mele privind hrana si ingrijirea lor astfel incat am stat fara nici o grija tot concediul.Ba mi-a trimis chiar si filmulete dupa fiecare vizita ca sa-mi pot vedea porcusorii.Stiu ca nu i-a fost usor pt ca stau intr-o zona foarte aglomerata si a avut de indurat un trafic groaznic la fiecare vizita dar a fost foarte serioasa si si-a indeplinit misiunea pana la capat. Draga Madalina iti multumesc mult de ajutor, si pe viitor daca o sa mai fii disponibila,m-as bucura sa pot apela tot la ajutorul tau, sunt sigura ca si Bella&Olivia la fel.
22/02/2021
· Pet Sitting
---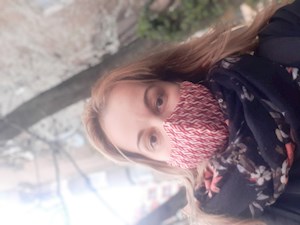 Irina
Madalina e super atenta si receptiva, blanda si iubitoare. Maxi s a simtit foarte bine la ea si a facut multe progrese. Recomand cu drag!
06/05/2021
· Pet Sitting
---
Review
---
București
,
cat visits
,
dog visits
,
dog walking
,
dog boarding