Andika

---
A.D.
· 20 years experience
Pet Sitter or Pet nanny, I offer Boarding dogs, Dog walking, Visit cats, in Cluj-Napoca
RO: Salutari voua, stapani de pufosi si blanosi! Ma numesc A si de cand ma stiu am iubit animalele. Cand eram micuta, imi doream sa devin medic veterinar si sa am grija de toate sufletelele blanoase. Desi atunci cand am crescut am optat spre o alta cariera, dragostea si grija pentru animale mi-a ramas la fel de mare. Verile obisnuiam sa mi le petrec mereu la tara, unde responsabilitatea mea era grija tuturor animalelor din curte, iar bunicii mei chiar aveau multe :D In prezent nu mai am un partener blanos, dar am avut in trecut (la apartament) un catel, doua pisici, o broasca testoasa, un papagal si pestisori. Totodata, am avut grija de alte animalute pentru prieteni, printre care si un iepuras. Cam aceasta este si motivatia mea suprema pentru care ma aflu pe acest site: am foarte multa dragoste de dat, insa nu pot adopta un blanos la momentul actual. Prin urmare, m-am gandit ca as putea veni in ajutorul vostru, satisfacandu-mi totodata si mie nevoia de pufosenii. Lucrez de acasa, deci am libertatea de a lucra de oriunde, cat timp am un internet de buna calitate si o masa/birou de unde pot lucra. Astept mesajele voastre! <3 EN: Greetings fluffy and furry masters! My name is A and I've been an animal lover since forever. As a kid, I wanted to become a veterinarian and take care of all the furry souls. Although I chose a different career path, my love for animals has remained the same. I used to spend my summers in the countryside, where I was responsible to care for all the animals my grandparents had - and they were many. At the moment I don't have a furry partner, but in the past a had a dog, two cats, a turtle, a parrot and fishes. Furthermore, I took care of my friends pets, among which also a bunny. This is my main motivation for being here: I have so much love to offer, but cannot adopt a pet at the moment. As such, I want to be of help to you and also satisfy my need of fluffy friends. As I work from home, I have the liberty of working from anywhere, as long as I have good quality Wi-Fi and a desk/table to work from. Looking forward to your messages! <3
---
Cluj-Napoca, România

None
Yes

---
Pets I can visit:

Cats Dogs
Birds
Rodents
Turtles
Pets I can board:

Dogs
Turtles
Fish
---
Mo-Fri 9:00-19:00, Sa-Su 10:00-18:00
---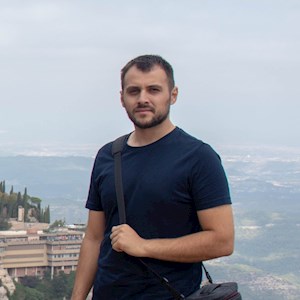 Ionut
Andreea s-a mutat la noi pentru o saptamana pentru a avea grija de pisicul nostru cat timp am fost plecati in vacanta. Ne-a trimis constant poze si video-uri si am fost foarte fericiti vazand cat de bine se inteleg si cat de usor s-a acomodat pisicul cu ea. De asemenea, la intoarcere am gasit apartamentul foarte curat, ingrijit chiar mai bine decat il lasasem. Vom mai apela la Andreea pe viitor si o recomandam cu cea mai mare incredere. Multumim mult!
12/05/2023
· Pet Sitting
---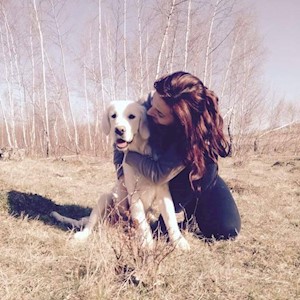 Nora
Andreea s-a mutat la mine acasa o luna de zile si a avut grija de Dexi (un golden retriver). Cand am venit am gasit casa in ordine si un Dexi fericit si ingrijit. Ma bucur mult ca am gasit solutia aceasta pentru ca eu cred ca e mai bine ca Dexi sa stea in casa lui. Andreea si prietenul ei l-au dus pe Dexi la padure, in plimbari, in vizite si mi-au trimis poze mereu. O recomand cu drag si abia asteptam sa mai vina la noi:)
06/04/2023
· Pet Sitting
---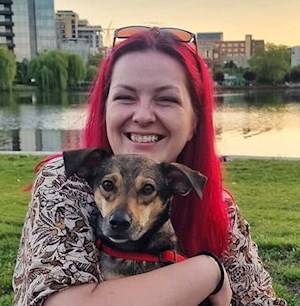 Ioana
După cinci zile și jumătate în care am fost plecați, iar Andreea s-a mutat la noi, ca să aibă grijă de câinele nostru, am găsit casa mult mai bine decât am lăsat-o. :) E un om respectuos și cu mult bun-simț, cu drag mare de animale și cu grijă față de toți cei din jur. Noi ne-am simțit foarte liniștiți știind că animăluțul e cu ea, mai ales că primeam informații, poze și filmări constant. Am revenit acasă la un cățel foarte liniștit, care a fost îngrijit bine cât timp noi nu am fost prin zonă. O recomand pe Andreea cu tot dragul.
22/06/2022
· Pet Sitting
---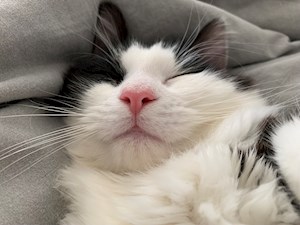 Ana
Andreea a fost extraordinara. A fost prima data cand am avut nevoie de cineva care sa il ingrijeasca pe motanelul nostru in absenta noastra si am avut un mare noroc cu ea. Motanelul e inca mic si aveam nevoie de cineva care stea cu el cat mai mult. Am stat mai mult decat linistiti, Micutul s-a atasat de ea rapid si se vede ca a primit toata atentia necesara. A fost super intelegatoare si cu noi si cu el si cu siguranta e persoana la care vom apela prima data cand avem nevoie. E o persoana empatica, profesionista si care iubeste animalele. Suntem mai mult decat fericiti.
03/03/2022
· Pet Sitting
---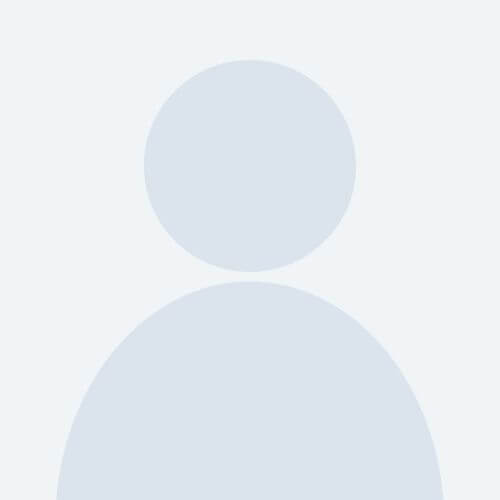 Wilhelm
Ii mulțumim Andreei pentru toată grija cu care cele doua cateluse si un motan au fost tratati. O recomandam cu drag, am ținut legătura in perioada in care am lipsit si am primit poze zilnic. ESte un om bun care iubește animalele! Vom mai apela la ea cu siguranta!
15/06/2021
· Pet Sitting
---
Review
---
Cluj-Napoca
,
cat visits
,
dog visits
,
dog walking
,
dog boarding