Dr.


---
---
Ada
· 7 years experience
Pet Sitter or Pet nanny, I offer Boarding dogs, Boarding cats, Dog walking, Visit cats, in Bucureşti
Am o experienta profesionala de 7 ani cu animalele de companie, iar in grija animalelor lucrez de cand sunt mica. Intotdeauna am avut grija de animalele de companie ale familiei, rudelor si prietenilor. Am un apartament de 2 camera in zona Aviatiei, in jur de 60 m2, pet friendly.
---
Aviației, Bucharest, Romania

perus
Yes

---
Pets I can visit:

Cats Dogs
Birds
Rodents
Turtles
Fish
Pets I can board:

Cats Dogs
Birds
Rodents
Turtles
Fish
---
Mo-Su 8:00- 22:00
---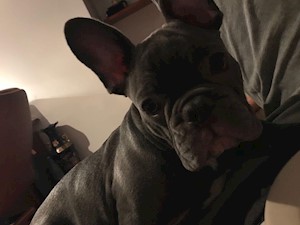 Ionita
Totul a fost in regula. Multumim !
16/04/2018
· Pet Sitting
---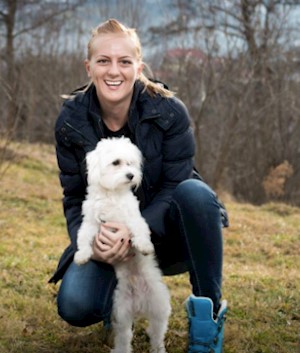 Andreea
Ada a fost foarte draguta si flexibila, chiar daca am fost nevoita sa prelungesc programul fata de ceea ce discutasem initial. Fufu a plecat vesel de la ea, deci cred ca s-a simtit bine :).
16/04/2018
· Pet Sitting
---
Lior
Sper sa reusim.o colaborare de lunga durata! Foarte serviabila si politicoasa...foarte respectuoasa. Va recomand cu mare incredere
27/06/2018
· Pet Sitting
---
Roxana
Ada a avut grija de cele 2 pisici ale noastre si ne-a informat zilnic cu privire la starea lor. Voi mai apela la serviciile ei si pe viitor.
14/08/2018
· Pet Sitting
---
Maria-Cristina
Cățelușul meu a început sa plângă atunci când a văzut ca Ada nu vine cu noi acasă! Este foarte iubitoare cu blanosii, politicoasa și flexibila. Recomand! ♥️
18/11/2019
· Pet Sitting
---
Laura
Ada este acel om care ne a oferit tot ce a avut si ce a simtit mai mult pentru a ne fi alaturi atunci cand noi am avut nevoie de ea! Noi aveam acest pui de pisicuta doar de o saptamana, si au fost multe lucruri pe care ea le a observat si a dorit sa le rezolve cat mai repede, inainte de a ne intoarce noi. Si pentru binele Akirei, dar si pt ca, pur si simplu, acesta este sufletul ei. De o sensibilitate rara! Multumim enorm, Ada, pt toata linistea pe care ne ai daruit o!
10/07/2020
· Pet Sitting
---
Alexandru
Excelent! A avut grija de puiul nostru, ne-a trimis poze zilnic și ne-a ținut la curent. Foarte bună comunicare. Cățelul nostru este reticent cu străinii, de regulă, dar cu Ada s-a înțeles din prima foarte bine. Recomandam cu căldură!
06/09/2020
· Pet Sitting
---
Ana
Desi pisicile mele au avut nevoi destul de complexe de tratament in perioada in care am fost plecata (pastile, sirop - unul cu gust extrem de neplacut pentru ele, dar si injectabil), Ada a fost perseverenta, le-a castigat increderea, chiar si afectiunea, si le-a administrat tratamentele cu succes. Avem incredere absoluta in ea, ne bucuram ca am cunoscut-o si o vom cauta de cate ori avem nevoie, pe viitor. Multumim mult, Ada, toti trei: :)
13/09/2020
· Pet Sitting
---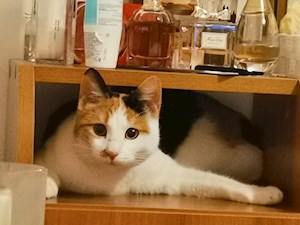 Dana
Super profi și atenta cu pisicuta noastră ,în fiecare zi am primit poze și ne-a ținut la curent cu starea ei.Recomand!
03/01/2021
· Pet Sitting
---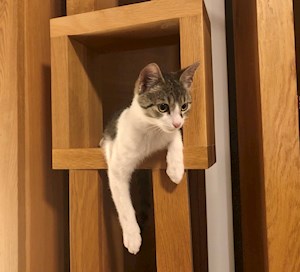 Virginie
Ada already took care of our cat 2 times, and everything went perfect! Do not hesitate to contact her!
28/02/2021
· Pet Sitting
---
Review
---
Bucureşti
,
cat visits
,
dog visits
,
dog walking
,
cat boarding
,
dog boarding